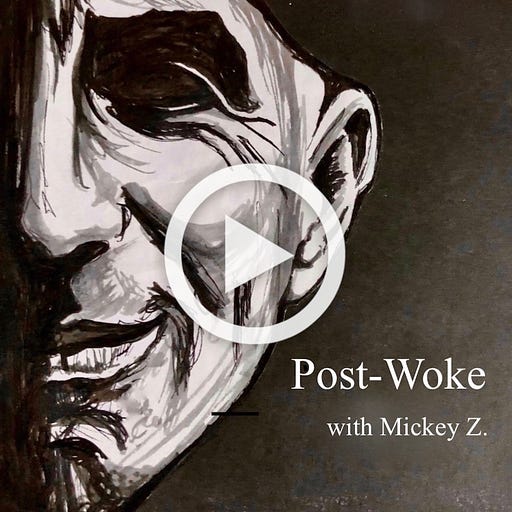 Jan 18 • 43M
Post-Woke #12: Gov't over-reach & citizen over-compliance w/Uncle Butch
Plus: That time I was the Underground Poet 
Post-Woke is a weekly podcast where ex-activist Mickey Z. teaches you the art of intellectual self-defense... because it's time to fight back. 
Post-Woke #12: Gov't over-reach & citizen over-compliance w/Uncle Butch
Plus: That time I was the Underground Poet
—
Are Face Masks Effective? The Evidence.
—
To order a Post-Woke t-shirt, click HERE!
Contact me with comments, suggestions, etc.:
—
Please support Helping Homeless Women - NYC (my one-man project of 5 years and counting)
—
—
Thank you for listening, sharing, and supporting. You can become an email subscriber at no cost but it would be deeply appreciated if you'd sign up to be a paid subscriber for as little as $5 per month. Paid subscribers get premium content and early access to new podcasts plus, they can comment on all posts.
—
Logo art: Jen Duvak